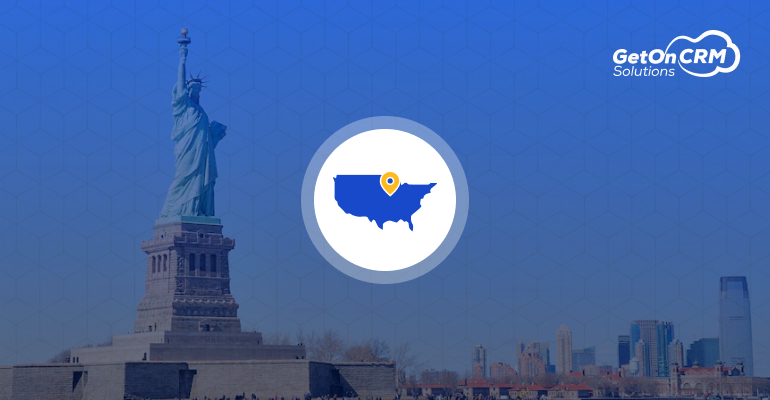 Industry-leading CRM service provider, GetOnCRM is excited to announce the opening of its first U.S. office in Naperville, IL. The company's outstanding Salesforce consulting team will now be available to clients across the United States with immediate availability on various platforms. With an extensive range of services, including Salesforce implementation, integration, and migration to support Salesforce effectiveness, GetOnCRM has a proven track record of helping organizations get better results from their CRM systems.
GetOnCRM will also offer a wide range of products and services for companies looking for a Salesforce CRM solution that smoothly integrates with their existing business processes and technologies – making it easy to use without I.T. involvement.
GetOnCRM, the first full-service Salesforce cloud solutions, and consulting service in Illinois have announced the registering legal entity in the USA. The move will enable the company to continue growing and transferring its expertise to leading industries and enterprises. Thanks to our presence in the USA, GetOnCRM can establish even closer ties with our USA and North American clients and is nicely placed to present our Salesforce consulting service offerings to businesses throughout the region.
About GetOnCRM Solutions
GetOnCRM Solutions is a global Salesforce silver consulting partner based in the USA, and the UK with an operational office in India. Our Salesforce CRM consulting and engineering teams are highly experienced in delivering end-to-end Salesforce solutions to clients across the globe!
GetOnCRM Solutions has 6+ years of experience and 40+ Salesforce certifications
Publish Date: December 26, 2022