Creating a New Landing Page in Pardot
September 13, 2017
3 minutes
2675
A landing page is a particular web page that a visitor generally reaches after clicking a link or advertisement. This page typically displays content that is specific to the advertisement, or link clicked. Just driving visitors directly to your home page can be an ineffective method of converting prospects, as they aren't presented with tailored content. A landing page presents an efficient path designed to stimulate a specific action by the visitor.
There are two ways to create landing pages :-
Creating a layout template for a landing page
Using Pardot's stock templates.
Creating a Landing Page:
This article shows creating landing pages using layout templates.
Step 1: Name
Navigate to Marketing > Landing Pages > New Landing Page.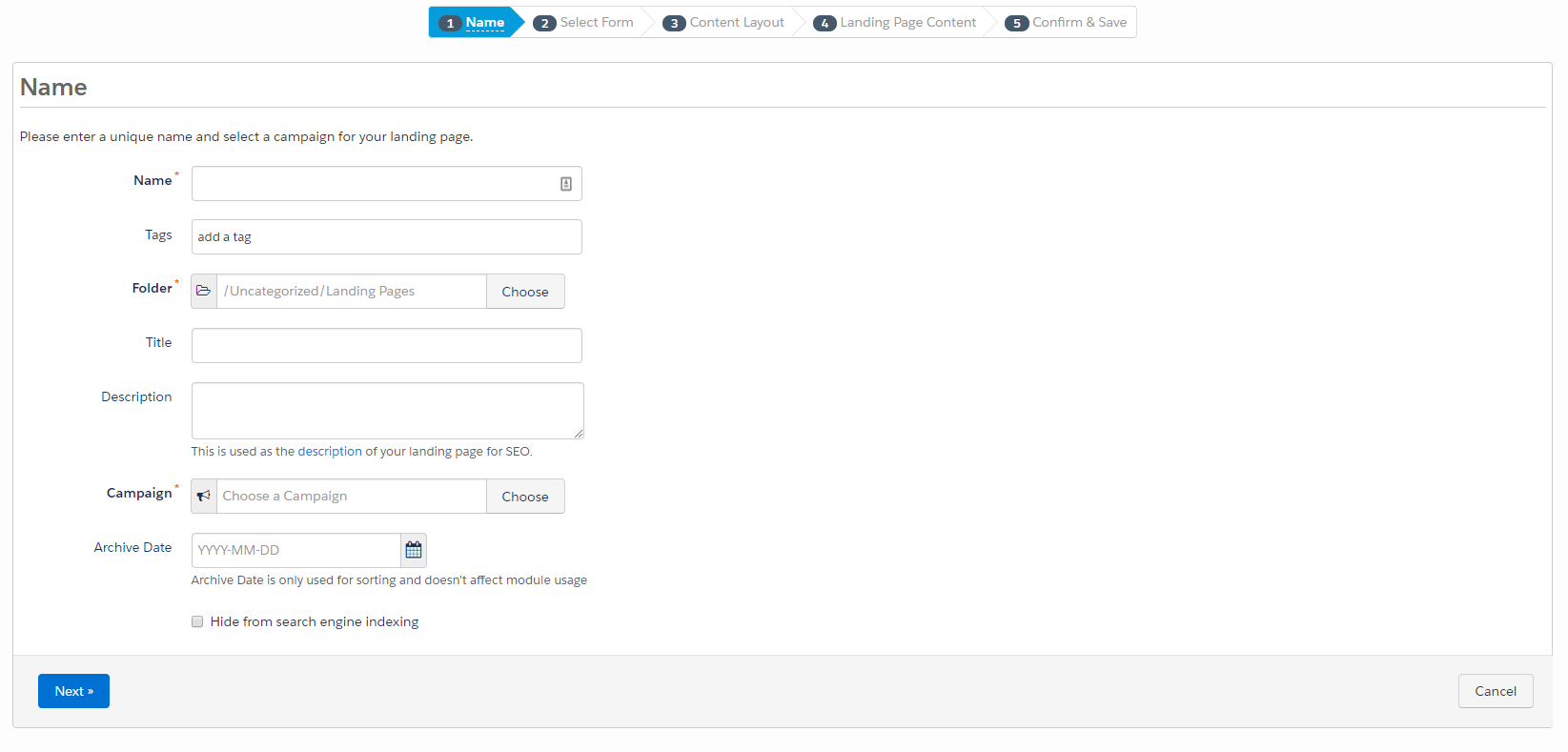 Enter a Name. This is for internal use only.
Optional: Add Tags.
Enter a Title of the page. It will be visible in the browser's title bar when the landing page is viewed.
Enter a Description. Description is used for the tag description of your landing page for SEO.
Choose a Pardot Campaign to link the lading page with.
Optional: Select an Archive Date to make the landing page inactive at some point in the future (or past). Archiving Landing Pages transfers them to the Archived Landing Page view on the Landing Page table under Marketing > Landing Pages.Note: The content of landing page will still show whether a prospect accesses the landing page URL after the archive date.
Optional: Mark Hide from search engine indexing. It will stop your landing page from appearing in search engine (like Google and DuckDuckGo) results.
After entering information on this step, click Next.
Step 2: Select Form
Select a form:

If you would like to create a new form for this landing page, select Create new form in order to launch the Form Wizard.
If you want to use an existing form, select Use existing form, and choose the form from the drop down.
If you would like to create a landing page that does not include a form, choose No form.

If you would want to redirect prospects after they complete the form on the landing page, mark Redirect the prospect instead of showing the form's Thank You Content and then enter your redirect URL.
Then click Next.
Step 3: Content Layout

Select a layout template for your landing page. Use Filter and Sort By to narrow down your templates.
Step 4: Landing Page Content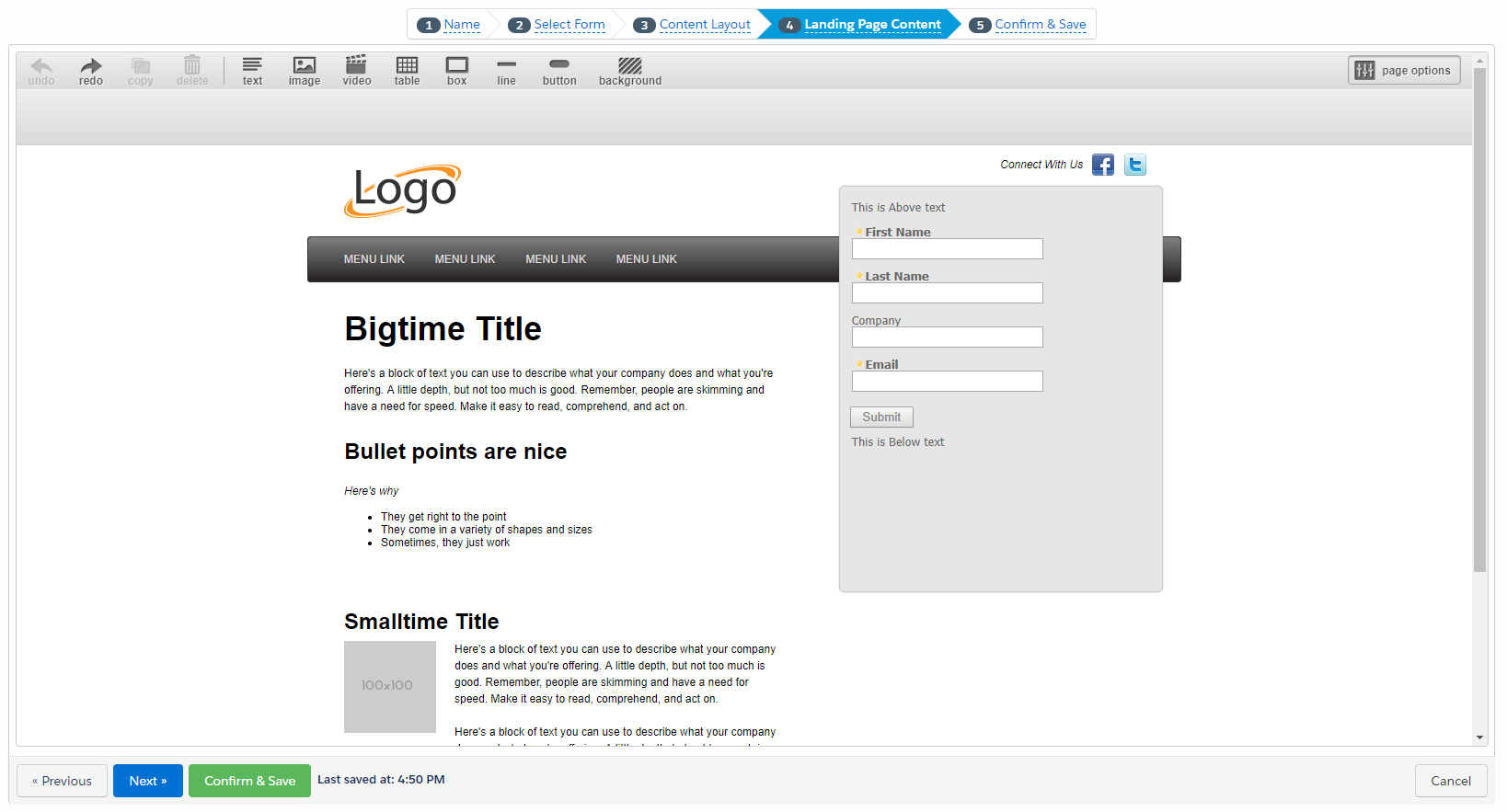 Use the editor to add your landing page content. This is what will populate the %%content%% tag in your layout template.
Then click Next.
Step 5: Confirm & Save
Confirm your landing page's information. Then click Confirm & Save.
Using Landing Page in a Web Page:
To integrate the landing page that you created into a web page, you will need the URL for the landing page. This can be found by visiting already created landing page and looking into Contents section.